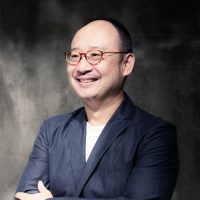 給予民眾最專業,隱私的貼心照護是我們的首要使命。為了達成此項任務,我們持續在醫學照護的領域上學習新知,提供高品質且精確的用藥與衛教,並且承諾在謹守醫療倫理的範圍內給予最全面完整的醫療照護服務,使民眾能在安心舒適的看診環境中得到康復。
此外,診所內外所有相關的工作夥伴都是我們的生命共同體,我們努力提供良好的工作環境和適當的溝通管道,讓工作夥伴能夠感受到工作帶來的愉悅及成就感。秉持尊重互信的理念,對待所有的夥伴。
對於社會,我們是正義的公民,承擔應盡的社會責任。對於相關的心理衛生公益活動,我們會竭力給予支持。並銘記初衷以永續服務的信念,珍惜大家給予我們的信賴和支持。
It is our primary mission to provide the most professional and best personal care to the public. In order to accomplish this, we continuously acquire new knowledge in the modern medical field and reflect them in our quality and precision of medical prescription and public open education. We promise to provide the most comprehensive and complete medical care within the scope of medical ethics so that our clients have peace of mind and recover in a comfortable environment.
In addition, all of our relevant internal and external working partners are our community of life. We strive to provide an excellent working environment and appropriate communication channels for our working partners to feel the pleasure and accomplishment brought by the work. Adhering to the concept of mutual trust to all our partners.
 For the society, we are justice citizens who take due social responsibility to heart. We will do our best to support and participate all relevant mental health public welfare activities. Bearing in mind our original intention and belief in sustainable service. Cherishing the trust and support you give us.
鈺璽診所
電話 Tel:02-2509 5569
傳真 Fax:02-2509 5559
E-mail:yoursclinictw@gmail.com
地址 Address:
台北市中山區南京東路二段132號4樓
(捷運松江南京站4號出口30公尺;國泰世華銀行樓上)
4F., No.132, Sec. 2, Nanjing E. Rd.
Zhongshan Dist., Taipei City 10489
(Exit 4 of MRT Songjiang Nanjing Station , 30m)